ENHANCE THE DIGITAL CUSTOMER JOURNEY WITH OUR MIXED REALITY SOLUTIONS
But before that let's take a close look into this technology.
Augmented Reality & Virtual Reality is en route to becoming a gold standard for omnichannel branding. According to a recent report by PwC, AR & VR has the potential to add over $1.5 trillion to the global economy. With numbers that huge, it becomes evident that the customer experience journey will remain largely influenced by a brand's ability to virtually design spaces and experiences for customers.
Using the AR/VR technology, you can experience a real world using fewer digital objects with the help of graphic designing. The digital objects consist of textual data, 3D models, and videos that make the user experience as if they are in a real world. You can view AR into three main categories; AR Viewing, AR Gaming and AR Browsing that gives various opportunities to a developer for building interactive apps. The AR/VR app development Companies has made it a goal to deliver the best quality apps to you.
Let's move onto VR (Virtual Reality); these provide a virtual view of the things that you see in front of you. You have to use an HMD to access a VR system. The VR system consists of a screen that placed right in front of your eyes. This system is designed in a manner to provide ultimate user experience with the audio and video quality for the VR apps & games.
Check Our Suite Of AI & VI Applications & Solutions
With its years of experience in developing high-end Augmented Reality (AR) & Virtual Reality (VR) solutions, Webs Utility is helping companies amplify their product / service value proposition through a highly adept team of AR & VR app development consultants. Our end-to-end Augmented Reality app development services & Virtual Reality app development solutions are geared towards creating a surreal and yet immersive experience for your customers while helping to differentiate your brand from the competition.
Benefits of AR/VR Technology
E-learning
As I have mentioned above, AR/VR technology is used for learning purpose it is because students understand more easily watching a video rather than reading their course book. The high-quality video and audio make a student learn about the topics conveniently.
Business
For businesses, this technology is helpful in creating a guide so that users can access their services appropriately. Users can check the products according to their size, color, and quality.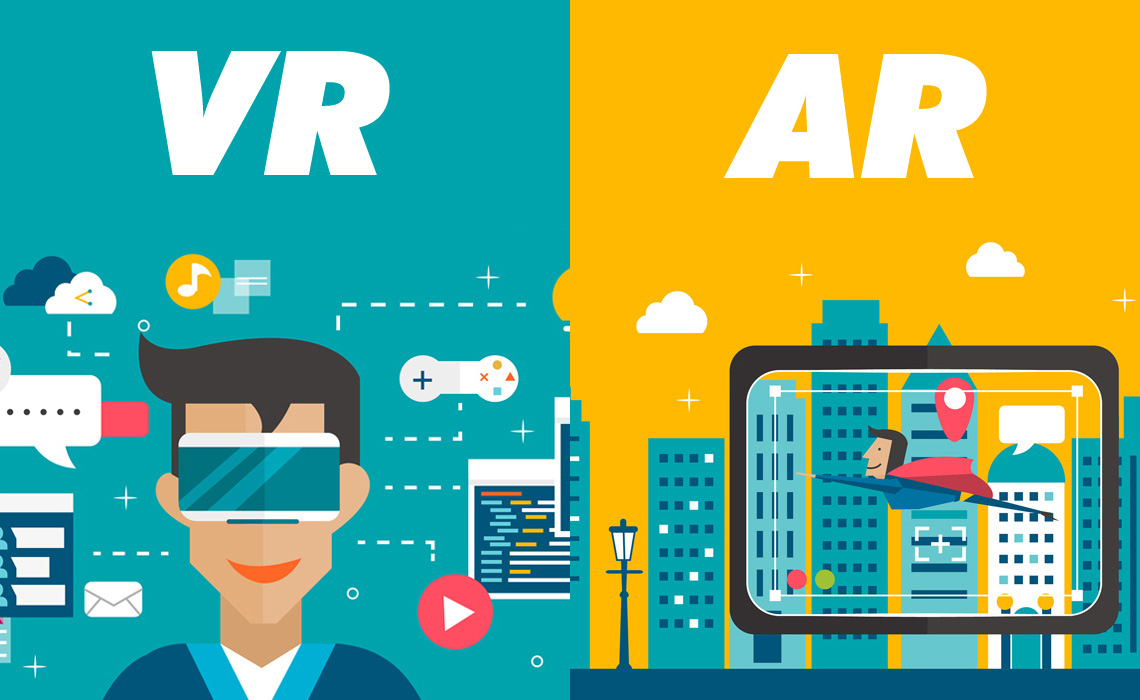 AR / VR APP DEVELOPMENT SERVICES
Drive True Customer Satisfaction with the Power of Immersive Buying
Product Strategy
Core Feature & UX Planning
POC Development & Testing
Platform & Hardware Selection
Talent Identification & Management
AR / VR App Development Services
3D Development
Web/Mobile Apps
Backend Development
Web AR/VR
Location Based AR
Content Creation
Storyboarding
360 Video & Imagery
Photogrammetry
3D Modeling
Why Choose Webs Utility?
Delivering Surreal Experiences with our Award-winning AR/VR Capabilities
Scalability
We are flexible to the increasing requirements or requests of our clients in the growing need of AI & VI requirement in business ecosystem.
Security
We develop AI & VI applications and solutions with the minimum risk of cyber attacks and cyber threats.
Competitive Pricing
We offer cost-effective pricing list to build customized AI & VI applications and solutions.
Fitting Engagement
We make sure to have consistent and effective client communication via email, on-site, on phone, project management software or other digital portals/channels.
Sectors We Have Served
Webs Utility has a prolific history of serving a number of sectors with a cross-platform approach towards building the AI & VI focused web solutions with influential strategies matching the profundity of your business.
Adjust Business Processes and Measure your IT Performance with AI & VI Application Development
Get In Touch

You will be redirected to 2CO payment gateway profile of Ably Soft Pvt. Ltd.
Proceed to Checkout
Webs Utility Technologies is an arm of Ably Soft Pvt. Ltd. View T & C