Looking for Custom CRM Development?
Customer Relationship Management software can contribute extensively to your business growth as it will become a central part of your client management system. Interacting, communication, handling queries, keeping tabs on deliverables; all of it can be managed under one roof where you and your customer/ user can be on the same page. Apart from that, it can be utilised by the sales department to continuously keep a track of the upcoming and potential clients and perform tasks like sending emails; following up & for upselling purposes as well.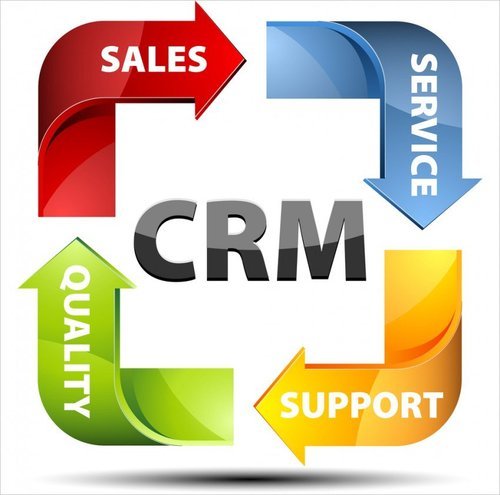 Check Our Suite Of CRM Development & Solutions
With the latest technical approach and advanced design intelligence, Webs Utility proposes your enterprise a digital transformation journey. We offer a world-class collection of CRM solutions that emphasize your business to mark existence on the progressive digital roadmap. Gear up your business potential and improve its fundamental facets with our process-driven CRM Development Services and Solutions.
Develop your CRM Software by Understanding Customer Decision Journey
Let's Discuss
Analyse Our Streamline CRM Development Process
We develop CRM Software with a flexible and scalable approach tailored to digitally transform your business. Here's the overview of our CRM software development process with a brief description of each step:
CRM Development Process
Gather Requirements
We understand that different businesses have different requirements that evolve at a rapid pace. So, the initial step is to gather information about your prevailing business strategies, recognize demands and identify necessary digital reforms.
Propose Solution
After an in-depth analysis of your current business infrastructure, we propose a leading-edge solution to boost the productivity of your business. It comprises the digital curbs, payment affairs and specific deadlines to deliver the suggested CRM application.
CRM Development
We start to execute the designing and development process once you confirm the proposal. We begin the developing process only after you approve the wireframe of the software. Our development process comprises amazing UX/UI design, front-end and back-end development and testing/QA.
Flexible Deployment & Iteration
We offer flexible deployment with iterative methodologies. We deliver daily development progress reports for feedback. We then perform additional changes or add demanded features until the customer approves that the software is ready to be launched.
Understand Consumer Expectations & Transform
For startups or SMBs, developing the right product for right target audience is important without spending too much. This is where the role of MVP begins. It allows you to start with less budget to engage users and collect feedback which you can use to build a better product.
Design
XML
HTML5
CSS 3
JavaScript
Development
Swift
Kotlin
Java
React Native
MySQL
Tools
Android Studio
XCode
SVN
SVN
Why Choose Webs Utility?
webs Utility is a team of experts who can transform your business with the wealth of experience to build CRM softwares. We proceed the CRM Application developing process with 100% transparency and are dedicated to delivering applications and solutions on-time.
Scalability
We are flexible to the increasing requirements or requests of our clients in the growing business ecosystem.
Security
We develop CRM applications and solutions with the minimum risk of cyber attacks and cyber threats.
Competitive Pricing
We offer cost-effective pricing list to build customized CRM applications and solutions.
Fitting Engagement
We make sure to have consistent and effective client communication via email, on-site, on phone, project management software or other digital portals/channels.
Sectors We Have Served
Webs Utility has a prolific history of serving a number of sectors with a cross-platform approach towards building the customer-focused web solutions with influential strategies matching the profundity of your business.
Adjust Business Processes and start your journey with Webs Utility's CRM Application Development Services
Get In Touch

You will be redirected to 2CO payment gateway profile of Ably Soft Pvt. Ltd.
Proceed to Checkout
Webs Utility Technologies is an arm of Ably Soft Pvt. Ltd. View T & C