Maintenance and Support
Services
Achieve customer delight with continuous improvement for the Duck Creek applications
Contact Us
The support level you need
Webs Utility's Basic, Standard, and Premier Maintenance service plans provide IT departments more time to focus on other projects and less time managing Webs Utility's software. This timely and reliable service will ensure you get most out of your software, and includes full product support as well as maintenance and upgrade components. WEbs's dedicated global support team is available to help troubleshoot and, where necessary, remedy issues preventing customers from performing standard product use cases in their environment.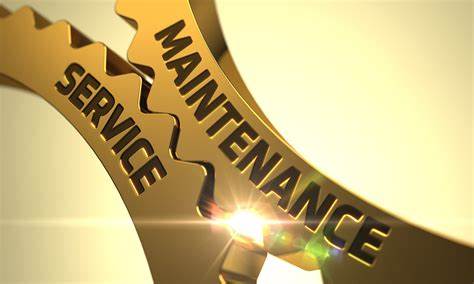 Multi-tier software support services
To address your software issues more efficiently, Webs Utility offers three distinct packages differentiated by their coverage and spanning L1, L2 and L3 tiers of technical support.

First-line support
Our technicians will handle user-side issues and minor glitches in your application before they escalate into service-disrupting problems. At this level, we analyze user information and resolve issues without delving into the code.

Troubleshooting
When the root cause is in a system deficiency, our expert troubleshooting team will investigate the issue, detect and fix bugs, or perform performance-critical configurations, installations, and updates.

Advanced support
To deal with the most advanced, never-faced-before issues, Itransition involves high-skilled architects and engineers who will investigate the source code to remedy disruptions, optimize back-end functionality, and enhance the system with new transformative features.
Benefits Offered by Software Maintenance and Support Services
Our services span the application life cycle and can be used for any application from digital customer-facing systems to large-scale enterprise products.
01
Performance Improvement:
Application software maintenance programs usually include upgrades and allow users to enjoy the upgrades for free for a whole year. Upgrades enhance the overall functionality and performance of the software and increase its lifecycle as well.
02
Bug Fixing:
Application software maintenance packages help protect the software from software problems but are usually meant for a specific time period. After the expiry of the warranty period, you need to pay for the bug fixes yourself. A maintenance plan will, however, take care of that.
03
Stay Updated with Current Trends:
Technology and tech-dependent businesses go through tremendous change frequently. To stay abreast of trending technologies, it is critical that you update your software applications regularly. Application software maintenance services can help you keep pace with the current tech trends and ensure that your organization can leverage its benefits.
04
Cut Costs:
With the maintenance of software services, you can keep a tab on your software expenditure. Most programs cover users for a year's period, thereby reducing an organization's investment for IT greatly. When you use cloud-based apps, the monthly charges you pay for those services usually include the maintenance fees as well.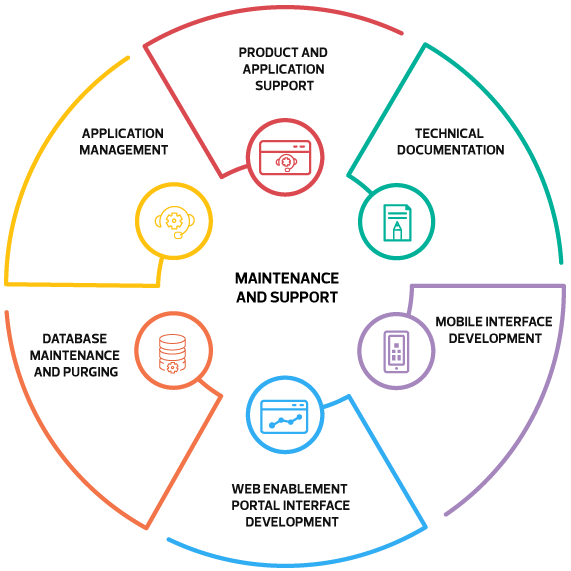 Why Choose us for Maintenance and Support Services?
With an incessant culture of client service and satisfaction, our cogent partnership offers an agile Support and Maintenance, enriching your web or mobile app with a modern yet stellar user experience. Our domain expertise and cross-industry experience help our clients achieve the best business outcomes.
14+ Years Experience
100+ Team Members
1 Year Free Support
Agile Development
Transparent Process