Marketing

Marketing

Sales

Calling

Development

Custom Development

Mobile App

Softwares

Webs Utility Global LLP

Custom Healthcare Software Development Company

Healthcare sectors are completely leveraging the digital transformation in healthcare processes and operations with customized healthcare software and applications. Witness the future of health care with competitive health app solutions from the leading healthcare software development company, Webs Utility's Technologies. We are a leading brand in developing customized health software and applications for health care businesses and brands. Our extensive and end-to-end healthcare software solutions help in engaging customers and provide customized human touch services in healthcare sectors. We use the latest technologies to build smart, functional, and secure mobility solutions.

Leverage our custom healthcare software development services to improve patient outcomes, provide remote care and automate medical workflows.
Product Features
A mission critical application that enables you to run your facility with the full suite of the below modules:
Patient Administration:

Appointment Scheduling (Doctor, Test, Service, Surgery, Generic Resource), Patient Registration, ADT (Admission, Discharge and Transfer), Bed Management/Bed View and Patient Communication.

Revenue Cycle Management:

Cash Credit Billing, Packages, Rate/Discount Management, Credit Notes,Deposits, Claim Submissions, Medical Coding, Claim Reconciliation and Remittance Advice.

SClinical Features:

Outpatient EMR (with configurable form designs to capture SOAP notes, diagnosis and e-Prescriptions), Pending Prescriptions Dashboard, Inpatient EMR (Notes, MAR, Clinical Documentation), OT-EMR and the EMR View of consolidated electronic medical records.

Pharmacy/Inventory:

Sales, Procurement, Stock Management (Adjustments, Transfers, Indenting).

Reporting and other add-on modules.
Healthcare Software Dev Services Webs Utility Offers
Webs Utility is a reliable technology partner for fast and reliable development of complex healthcare software offering full-cycle healthcare software design and development services.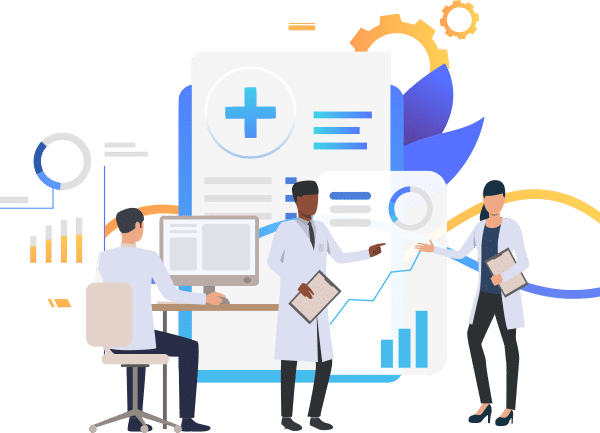 Healthcare software product development
We offer:
Market analysis, software idea productization.
Architecture and API integrations (e.g., with EHR) design.
UX and UI design.
Compliant software development (according to HIPAA, HITECH, etc.).
Healthcare software support and maintenance.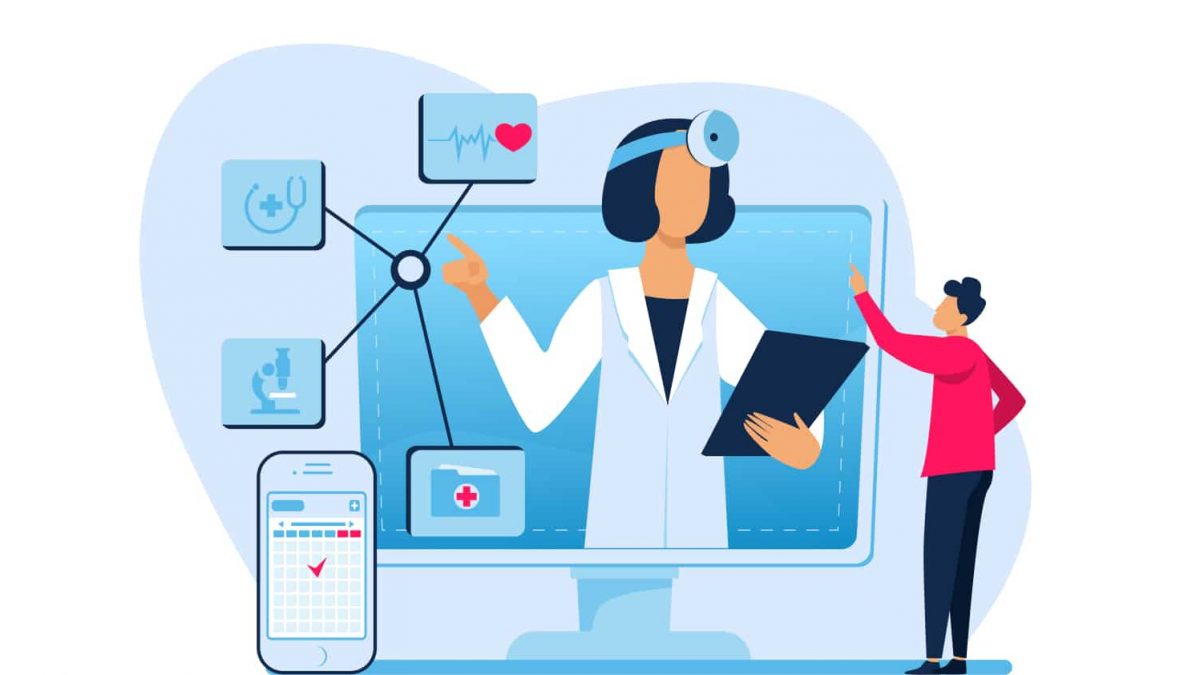 Custom healthcare software development
Our services cover:
Business analysis of your workflows, solution and feature list planning.
Design of architecture and integrations with the org's IT ecosystem.
Development with a focus on HIPAA, HITECH, etc.
User training for medical staff.
Healthcare solution rollout, support, and maintenance.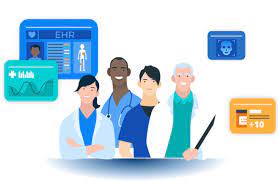 Healthcare software or product evolution
Our team offers:
Analysis of the existing software, your business needs, workflows, etc.
Planning of healthcare software evolution.
Software evolution (security measures implementation, HIPAA cloud migration, new functionality adding, integration and customization capabilities, etc.).
Our Approach to Custom Healthcare Software Development and Evolution
Planning


Webs Utility's business analysts with extensive experience in the healthcare domain will elicit and analyze functional, operational, legal, and other requirements to create a healthcare software specification.

Design


Our team of UX and UI designers will map user journeys to design intuitive and simple user experience.

Development


Webs Utility's skilled developers will deliver the project according to an iterative approach (with 2-4 week iterations).

Testing


Before all major releases of healthcare software, Webs Utility's QA engineers conduct functional testing and integration testing. Software compliance and vulnerability assessment, penetration testing.

Launch

Webs Utility's project team releases healthcare software into the production environment.

Support and maintenance

If required, Webs Utility healthcare IT support team monitors and manages the performance of healthcare software. Proactively detects and fixes defects.
Why choose Webs Utility?
The team at webs Utility ensures that our website is always running at peak performance.we make sure that all the cyber protocols are followed for best results. Their attention to detail and timely handing with the security of our website issues is the reason Webs Utility Team keep coming back to them for all of our website support needs.
With our experts proffesionals and practitioners we
make sure to handle
the best results to
our clintele
Our Clients