Improve Market Acceptance with Data-Driven Integration
Validating your idea from customers requires a functioning product, and MVP delivers exactly that. It is a core component of the build-measure-learn loop (lean startup methodology) and forms the basis for an iterative development of a business model.
The MVP Advantage & Transformation
For startups and SMBs, developing the right product for target audience without spending a huge amount is really important. This is where MVP development services come in. It helps you confirm product/market fit, test hypotheses, and establish a fan base before releasing the final product. As a leading MVP development company of India, we help entrepreneurs with the following:
Venture capitalists invest in businesses that show 'promise' and MVP is the most economical way to prove potential. MVP acts as a throttle that you need to push your startup off the ground while the funding acts as a fuel.
Create Value With An Adaptable Business Model
Get Started

You guys are really on top of all the new technology, and I am just glad that my project ended up in such great hands. I am extremely proud of what we have created. You have always gone above and beyond for me, and have never said "This is impossible" or "We can't do this", which I love.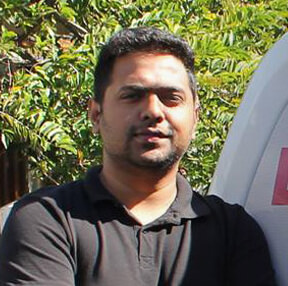 It was fun working with Webs Utility as they are very supportive. I received a quality work from them and their team. Whenever I needed their support they, were always there to assist. Theirs is the only Multi-vendor solution running in Mauritius. you guys work in well mannered and professional way. Will definitely work on many projects in future.

Vishal Anand (Founder & CEO)
Mycart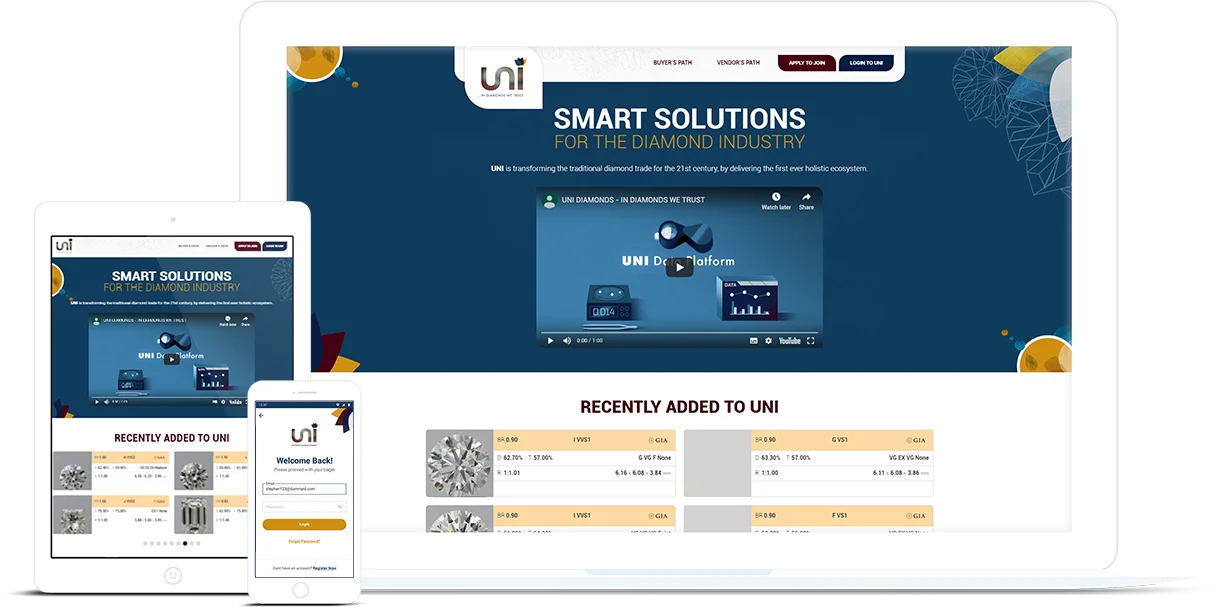 UNI Diamonds
1st Online B2B Diamonds Trading Marketplace
Powered by Yo!Kart
Being the UNI Diamonds technology partner, Webs Utility's team of experts created a multi-vendor diamond trading website and mobile application that brought multiple vendors & buyers over the same platform.
MVP Development - The Webs Utility Approach
We believe in empowering entrepreneurs with technology-driven solutions that delight target audience and are highly functional. It's all about applying creativity & knowhow to maximize the fundamental potential of the product. Have a look at our unique MVP process:
Diverse MVP Development Expertise
Our team is well versed in iterative and lean development methodologies that are widely popular amongst entrepreneurs with smaller budgets. Whether you are a startup or an established brand, our diverse expertise can smoothly take you through the complete process of final product launch.
Mobile
Mobile app based MVP offers you the shortest route to reach the market and gather insights on user experience, functionality, and performance from the end users.
SaaS
Our team covers all the must-have technical components (such as protection, scalability, and performance) that are important for a SaaS-based MVP.
Performance Tools
Performance tools MVP gives you an easy approach to gather actionable metrics that assists you in making data-driven decisions.
eCommerce
We hold vast experience in developing eCommerce marketplace solutions to connect service providers with seekers and buyers with vendors. Depending on your idea and industry, we provide MVP with core features.
Team Behind MVP Development
Behind every successful MVP project is a resourceful and methodical team that steers the project towards a timely and successful delivery. Take a look at the phenomenal team that will be delegated the task and will deliver your minimum viable product.
MVP Development Team

Business Analyst

Identifies and understands the business requirements

Project Coordinator

Monitors project plan, schedule work hours, expenditure, and budget

Technical Mentor

Guides the team by leveraging the experience in problem solving & other technical aspects

UX Planner

Gathers data via research & other means to help other team members

UX Designer

Creates wireframe, personas, scenarios, and protype

Front-end Developer

Creates an easy-to-use, intuitive, and user-friendly website

Programmers

Builds a functional version of the product

Quality Analyst

Maintains high-quality standards by conducting tests

Delivery Manager

Delivers project in time using the lean project management methodology

Marketing Strategist

Strategize marketing goals & develop campaigns to increase traffic
Why Us?
We follow lean framework which leads to fast development, better scalabilities possibilities, and rapid responses to changes. We also take care of transparency during all the development phases.
Extremely Agile
We respond rapidly to changing market dynamics and follow agile methodology to achieve speed and quality.
Respects Privacy
Through the optional Non-Disclosure Agreement, we respect the confidential information you provide and not use it to your detriment.
Extensive Experience
Having an ample experience in delivering B2B and B2C solutions of all scales, Webs Utility is one of the top web design and development companies.
Dedicated Support
We always believe that customer's perception is our reality. Therefore, we provide dedicated business analyst who ensure superior customer service day in and day out.
Minimize the startup risk with MVP development services
Consult Us