We present with grin
Running a business is not easy and by providing quality service, we bring smile on our client's face. We solve many challenges faced by small medium enterprises and provide timely delivery. The satisfaction we get by knowing that our client is benefiting from our services is showcased by the following testimonials: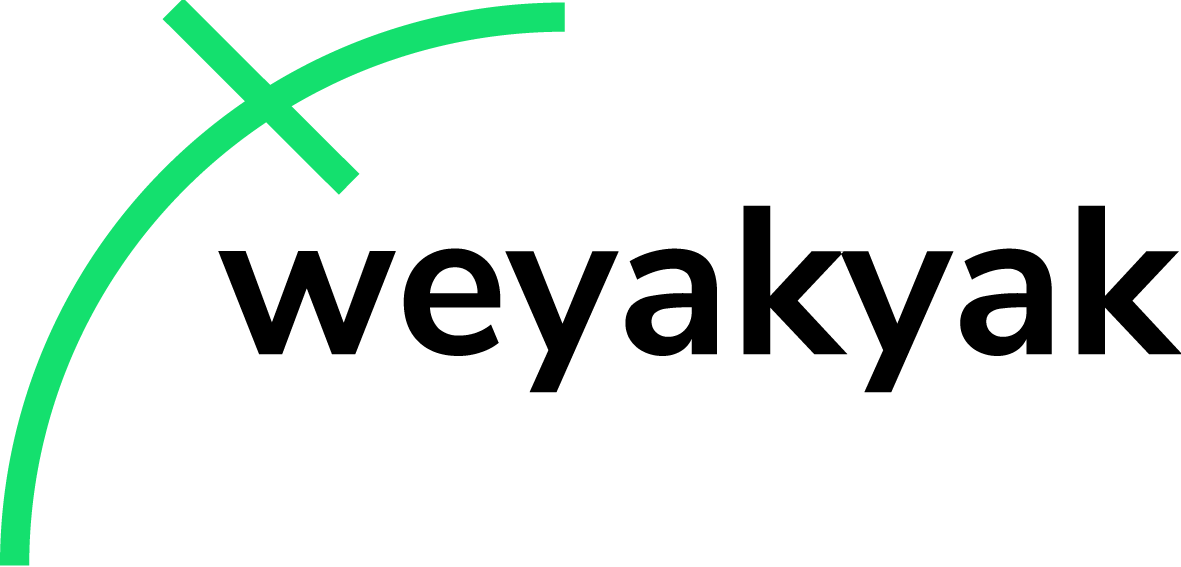 We Yak Yak
Online Language Learning Portal
Client Detail
KELLY(Founder & CEO)
My journey with webs utility has been a long one. It took hours and patience getting the website done and to the exact expectations I asked for. webs utility never gives up, they always deliver what the say they will no matter how much overtime they spend on the project and customer. My developer Eddie, my sales contact Kesa went over and above the call of duty to stay on top of this project. End result; A beautiful and powerfully functional site that will change the worlds way of learning a new language. Thank you webs utility.

Mycart
Multi Vendor Ecommerce Website
Client Detail
Vishal Anand (Founder & CEO)
It was fun working with webs utility as they are very supportive. I received quality work from them and their team. Whenever I needed their support they, were always there to assist. Theirs is the only Multi-vendor solution running in Mauritius.You guys work in well mannered and professional way. Will definitely work on many projects in future.

Find Rent Wear
Online Fashion Rental Platform
Client Detail
Neeta Dusanjh (Founder and CEO)
webs utility delivered my project in a professional manner. The project was built to my specification and any changes I required were accommodated where possible. The team were competent and prompt in responding to my queries. Post delivery the team have been extremely helpful in resolving any outstanding issues. Overall the quality of the website produced has been as expected and of a high standard.
eWheelers
Electric Vehicle Digital Store
Client Detail
Beerala Vasu Deva Reddy
Flexibility of product to customize according to business requirements. Good support team. Excellent understanding of technical requirements of clients.
Sokonis
Online Daily Deals Website
Client Detail
Kuldeep Nagaria
I am very glad that we have a very strong and excellent working partnership with webs utility as their guidance and IT skills made our business grow 100 times faster and better from where it used to be . Thank you FATbit.

wTutor
Online Language Learning Portal
Client Detail
David Chin(CEO)
JCLease
Computer Equipment Rental Website
Client Detail
Jonathan Chiechio
A great team, good communication and above all good mastery of the trade. We hesitated before entrusting the project but we do not regret ! We recommend 200%.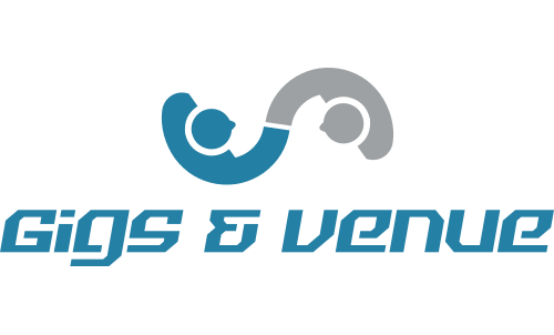 Gigs & Venue
Gigs & Venue Booking Website
Client Detail
Eric Burke
Great communication with the support team. I initially had concerns due to them being located in India and the time difference however the communication with them through email and Skype.
EcomBRI
B2B eCommerce Platform
Client Detail
Uzair Nizam
webs utility technologies are a team of dedicated, highly skilled professionals who provide us an excellent Ecommerce solution (Yo!KArt v8). Working with webs utility was a pleasant experience and we are looking forward to work with them in the future too.
Omushugugu
Dress Rental Website
Client Detail
Francis Kiiza
Yo!Rent is a very remarkable software. It's well thought through and carefully studied
Bubybook
Travel Activity Booking Website
Client Detail
Moreno Rosovic
Excellent service, very easy to build your own marketplace, you have everything you need to build your marketplace with webs utility. And to top it, if you run into any issues, customer service they provide is amazing. They are always at hand to help you which is great. I highly recommend webs utility to anyone who wants to build a marketplace.
Busy Bee Delivery
Online Food Ordering App
Client Detail
Tommy Hoffmann
I have been so pleased with my service! I was very skeptical with giving them my money but they were very prompt about making sure that my apps and website were up and running in a timely fashion. I highly recommend webs utility Technologies to anyone that would like to start their own business with their apps!
AfriZone
Online eCommerce Marketplace
Client Detail
Celine
I'm really happy with the results from webs utility. The project team delivered the project fast and the final outcome is excellent quality. Their technical expertise is excellent and they were able resolve an unforeseen server issue quickly and professionally. Great service and I'm glad I chose webs utility for my project.
VationSEO
Freelance Writer's Marketplace
Client Detail
Maurice Murage
Site delivered in time, and really helpful team through the process. Well-structured to assess project progress.
Craviors
Online Meals Delivery Portal
Client Detail
Joanna Patricia Lim
I am grateful to have found Yo!Meals. Not only their product is great for the price but also, their support team is excellent. I have encountered bad assistance with other companies and I can truly say that I am happy that I chose Yo!Meals. I would like to specifically say thank you to Piyush and Aditya who were always there when I needed them. Also to Tejasv and the rest of the technical staff for job well done. Looking for more business with Yo!Meals.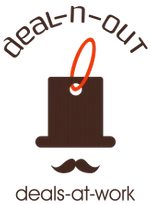 Deals-At-Work
Online Deals Portal
Client Detail
Melissa Jae(Founder & CEO)
When searching for a quality app and platform for my corporate discount benefits program, I was specifically looking for a platform resembling Groupon. That's when I discovered Yo Deals!/ webs utility Technologies whose product was exactly what I was looking for! After viewing the demo, I placed my order and the process has been smooth sailing ever since. My only concern was that I would be working with a team outside the U.S. This concern immediately went away, as from day 1, the webs utility Team has been responsive, quick and has kept me informed every step of the way. They respond immediately to questions, they provide you with a project management system, which allows you to communicate with every member on the team. I have had the pleasure of working directly with Rajni Garg and Piyush Mankotia who have both been outstanding, helpful and very quick and patient with me as this is all new to me. Thank you everyone for your patience and assistance with the development of my platform/merchant site and the iOS and Android mobile apps. I will definitely use your services again for future projects.

Travelerrr
Travel website Turnkey Solution
Client Detail
Brayden Hall
Working with webs utility.com has been a really great experience that has taken my online business to a new level. From the moment I contacted their customer support, webs utility service has been assisting me with exceptional services built around result driven campaigns. For anyone looking for a professional team to manage web marketing and PPC, get in touch with webs utility.com because they will save your business time and money with their expertise and know-how. Look forward to doing very long term business! Marketing has paid off, thanks, guys!

Different Of Cause
Custom Ecommerce Website
Client Detail
Onika Griffith-Elliott (Founder)
YoKart (Multivendor Marketplace System from webs utility) turned out to be just the right product we needed for developing our website. The team behind YoKart was also very professional and supportive and assisted us greatly in customizing the website without us worrying about anything.
MODE&SEEK
Online Fashion & Lifestyle Marketplace
Client Detail
Noorindah Iskandar
I came across webs utility through numerous positive reviews for their Yo!Kart platform. With our custom requirements project was challenging enough, but webs utility team made the process so smooth and collaborative! We're certain we will continue to grow with webs utility as our partner.
TEXTBOOK TAKEOVER
Textbook Buy/Sell Platform
Client Detail
Samuel Ulrich (Founder & CEO)
Using YoKart was a great decision for my company. The project manager Aditya assigned to us always responded promptly and never gave us any problems. I have been extremely impressed with how great of a job the team did on everything from design to functionality.
I plan on continuing to use YoKart even after I am able to develop because they have done such an outstanding job on everything. Thank you very much webs utility, it has been a true pleasure working with you.
Mercadogeekie
Ecommerce Website
Client Detail
Alex Miura (Founder & CEO)
I've fished several e-commerce platforms and marketplaces that could enter to my business model. Among all the platforms in the world, the Yo!kart was the one that provided best marketplace features on a robust and advanced platform. Besides the platform, the support team was helpful with everything.
KIYOS
Ecommerce Website
Client Detail
Razi Adi (Founder)
I am very satisfied with webs utility for their services and consultancy provided. Their creative insights, combined with superb technical capabilities make them a great partner. Their Advice and ideas were valuable and honest. I am very fortunate to have discovered webs utility and highly recommend them to any company.
Ketshop
Ecommerce Website
Client Detail
Jean- Nicolas Guay
I would like to thank Yo!Kart team for the excellent product. I bought the system 6 months ago. The system works superbly and technical support is very great. I encourage people to do business with this company!
Tradersturf
Ecommerce Website
Client Detail
Warren Perez (Founder & CEO)
The webs utility Team has been very supportive all throughout. All my queries have been responded to in a very timely manner and have been acted upon professionally. Their client service continues to add more value on top of the best-in-class quality of their platform. Our users find our platform to be user-friendly while being feature-rich, which, is a result of webs utility's technical expertise. I would highly recommend webs utility to any organization in need of web development.
Oil & Gas Inventories
Oil & Gas Inventories Website
Client Detail
Carlos Vernier (CEO and Founder)
I have recently completed a website project with webs utility, and I would highly recommend this company for your project's needs. webs utility is very passionate about creating work that consistently surpasses expectations. They are committed to producing unique digital products using innovative techniques and processes that set them apart from the rest. They managed the project in an actual team effort. They have built a work atmosphere that nurtures creativity and ideas. Each member played an essential role in what they did, and they are sincerely appreciated.
I am confident that webs utility will continue to base their success on the success of its clients. They work with customers and focus on producing excellent products that leave a lasting impression. I cannot thank webs utility enough for all the help and support received even in different time zones, they are always willing to help and go the extra mile for their customers.

Redcappi
Email Marketing System
Client Detail
Alec Beglarian
You guys are really on top of all the new technology, and I am just glad that my project ended up in such great hands.

I am extremely proud of what we have created. You have always gone above and beyond for me, and have never said "This is impossible" or "We can't do this", which I love.
EU-DevNet
Europe-Development-Network Website
Client Detail
Joel Ambord
We from Minecraft-Plugins.de (EU-DevNet), the biggest Minecraft Marketplace in the German-speaking area, have found with Yo!Kart a high-end solution. It was also possible for us to make our own customizations with help of the fast support and the documentation. We hope that in feature Yo!Kart gets some new features.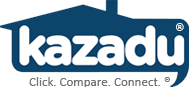 Kazadu
American Real Estate Platform
Client Detail
Chris Carlson
webs utility made an impression from the very beginning and kept it throughout the project duration. From design to quality control team, every person who worked on the project was strict professional and star performer.

webs utility team of coders created exactly what I was looking for, and SEO experts made sure that Kazadu dominates search engines as well. Project members were always there when I needed them. Kazadu is growing and improving every day, all thanks to these great people. I plan to meet the whole webs utility team before the second stage of development begins!
InventRight
Coaching program for inventors
Client Detail
Stephen Key
Websutility Global LLP has been a complete one stop solution for building, updating and maintaining our website. In our industry an active website is our livelihood. Downtime is not acceptable. The team at webs utility ensures that our website is always running at peak performance and with the latest updates. Their attention to detail and timely handing of our website issues is the reason we keep coming back to them for all of our website support needs. We would highly recommend webs utility Technologies to anyone needing assistance with their web development needs.
CGE
Corporate Website and Branding
Client Detail
John Halloran
My company the Certified Gold Exchange just completed a redesign of our main website and I am very pleased we choose Webs Utility, a web design firm based in India. I have done more than 12 redesigns in the last 15 years and this was by far the most hands off project for me and my team. This is because I finally found a firm in Webs Utility that takes control and is responsible for the result. This allowed me to do my job of running the company which has not been the case with previous developers. The savings from being hands off has been tremendous and the website is beautiful. See for yourself at certifiedgoldexchange.com. Thanks Rajiv and the fine website designers and developers at Webs Utility. Your work has inspired the Certified Gold Exchange team to live up to this website design.
Funds Focus
Investment Guide Portal
Client Detail
Sulieman Ravell
I have worked on almost daily basis with Webs Utility Technologies for over 6 years now, I have yet to find fault with any of their work and can contact them at almost any time (do they ever sleep?). I was paying ridiculous rates in the UK for an average web designer and developer. Webs Utility technologies have provided me with a quicker service that is beyond what i had in the UK, at a lower cost and higher quality, what more can you ask for!
Global Capital Investments
Corporate Website Design
Client Detail
Khalid Alam (Group President)
We've been very pleased with the final result of all our projects so far. They understand that timeline is crucial to accomplish critical tasks for satisfaction of clients in timely manner and the Webs Utility team is agile and aggressive to perform their duties in timely manner where the quality of work is excellent and unequivocal. We have particularly enjoyed working with Kapil and his web team who dedicated their time and effort to ensure all our requirements were met. Webs Utility are a fantastic team of developers and can be compared to any development company around the world who deliver world-class job in timely manner. The team was extremely supportive and understanding throughout this whole project. They exceeded our expectations and paid great attention to detail making the web design as easy to use as possible. I would absolutely not hesitate in recommending Webs Utility who performed a perfect job. We hope we can continue to work with them for many more years to come.
America's Heroes
Creative Website Design
Client Detail
Stephen Bunt
I am extremely pleased with the work that Webs Utility Technologies has done and in the professional manner in which every aspect of building my website was handled. Thank you for being available, dependable and flexible, but most of all, thank you for being patient with me when dealing with all of the minor changes I had you make.
VIRMED
Medical Website Design
Client Detail
Vinay Menon
After a long research and quotes from various companies. I was final ly impressed with the way Webs Utility provided detailed quotes and was flexible in my requirements. Over the last few month the website has grown and is now operational, I am extremely pleased with their professionalism, service and incredibly fast turnaround time in applying updates, bug fixes. They have very clear communication and their staff is very competent with Web design and current technology. If you are interested in a professional web site at an extremely reasonable cost, I would highly recommend Webs Utility without any hesitation.
Mondo Express
Deals Website Development
Client Detail
Alexander Moguea
We are completely satisfied with Webs Utility Technologies for the development of our web site Mondo Express, solution selected is a page of Deals and Lifestyles that mixes good design and functionality and we would like to thank this group of experts in the field, who followed fully our requirements and instructions of development. For this reason, will be completely sure that we will continue more technological solutions with them.
TLRWS
Small Business Website Design
Client Detail
The Latter Rain Water Service
When looking to enhance my small company web-site, the goal was to achieve a corporate & professional look on a small company budget- Webs Utility hit a home run ! They far exceeded my expectations when it came to accessibility, promptness and capturing exactly what I wanted. It was amazing that the whole project was done through virtual meetings and we did not have any face-to-face contact. Rajiv was very professional, and a pleasure to work with. I will certainly not hesitate to recommend Webs Utility.
GDV
Corporate Website Design
Jason Wamsley
Vinay Menon
As a small business owner I was looking for a High End Website at an affordable price. Webs Utility did all that and more! I was treated like a V.I.P from the first contact. Thanks Webs Utility!
Petroleum Employment
Corporate Website Design
Client Detail
Chuck Lone
Our company has used Webs Utility Technologies to program some very complex website projects for us. Webs Utility has helped us design two very elaborate database-driven websites using a variety of technologies. Our site has since been very successful and stable with only a limited number of bugs and fixes to deal with. We are very confident in Webs Utility and so we are continuing to use their services for further website programming and design work. We are very pleased with their service, professionalism, and enthusiasm for the job.
ECAFHL
Sports Team Management System
Client Detail
Jeff Toth
Webs Utility Technologies met and exceeded all project deliverables. Their team used agile methods, had great communication skills, and responded promptly to requests regardless of time difference. We highly recommend their work.
Beauty Offers
Beauty Deals Website
Client Detail
Andreas Charitonos, (General Manager)
After evaluating a number of coupon software packages we made the decision to work on our project with Webs Utility Technologies. The truth is that we were very reluctant to work with an overseas company, as we had read some real horror stories, particularly regarding after-sale support, from some of these companies (and believe me after-sale support is a very important aspect).
Our fears were immediately put to rest after the team at Webs Utility Technologies installed the software on our servers, and we had to contact them with our first questions. The response was IMMEDIATE. I cannot stress enough the excellent (and very patient and understanding) manner with which they handled all our inquiries, and resolved all the issues we had. Particularly working and talking with Kapil Grover, he is very thorough and very clear with his explanations, and he is always available to assist. Congratulations team! You did an excellent job! We will certainly utilize your services again in the future.
Levive Juice Shop
Business Website Design
Client Detail
Tre' Mathis
I must say, I was a huge skeptic when I ran across Webs Utility on a website advertising developers. Their claim to offer a hands on approach with all their clients to me sounded l ike nothing more then a marketing pitch. When I begin communicating with the account managers - I then began to think that it was some sort of tr ickery since along with the pitch the prices were very affordable. After a few days of thinking on what to do I decided to go ahead and give them a shot for one of my projects and boy am I glad I did! They far exceeded my expectation on the project I requested and knowing that I 'm not the best client to get along with when it comes to projects that represent me and my company Webs Utility still far exceeded my expectation.
The account manager that managed my account was more then attentive to all of my needs. At times contacting me daily just to give me updates on how my project was coming along! If I didn't like how a 'T' was crossed or an 'I' was dotted they changed it right away sometimes making it look better then I envisioned it .

You will be redirected to 2CO payment gateway profile of Ably Soft Pvt. Ltd.
Proceed to Checkout
Webs Utility Technologies is an arm of Ably Soft Pvt. Ltd. View T & C